Solar power a viable option—incentives exist
Posted on April 13, 2022 by Sunny South News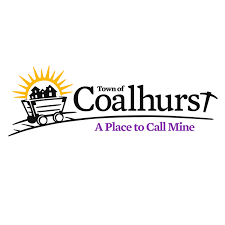 By Cal Braid
Local Journalism Initiative Reporter
Sunny South News
The Federal Government of Canada defines renewable energy as "energy derived from natural processes that are replenished at a rate that is equal to or faster than the rate at which it is consumed." In southern Alberta, the sun, the wind, and biomass stand out as plentiful sources of this kind of energy. Southern Alberta's towering windmills and various agricultural bi-products are known factors, however, solar panels are not yet a fully integrated system of power delivery.
The sun radiates spectacular quantities of "untapped energy potential," according to Energy Smart Canada. "Just one hour's worth of sunshine can provide enough energy to meet global energy needs for an entire year. While we don't have the ability to harness all that energy just yet, photovoltaic (PV) panels are getting more efficient — and inexpensive — every year." Solar power currently provides roughly one per cent of Canada's electrical grid makeup. Most of our residential and commercial power is generated by natural gas and coal.
In Alberta, cities and towns must follow federal regulations applicable to the installation of solar panels. Residents who recognize the benefits of solar energy can be put off by the cost and the hassle of installing and maintaining a new system. There are design and modification considerations, as well as approvals that need to be met. Although many existing electrical systems can support and function with PV installations, building codes have become more stringent over time and there are mechanical, plumbing, and electrical requirements that must meet specific guidelines.
Development Officer Sarah Mitchell works for the Town of Coalhurst and provided some insight into the regulation of solar panels on private and public property.
"Most municipalities in Alberta include alternative energy (solar/wind) somewhere in their Land Use Bylaw," Mitchell explained. "At present, the Town of Coalhurst's Land Use Bylaw lists alternative energy, which includes roof-mounted solar panels, as a discretionary use in most of its land use districts. Adjacent landowners are notified when a development permit application is received for discretionary use. This gives affected landowners an opportunity to voice any concerns they may have about the proposed development. In addition to requiring a development permit, the province requires that a building permit and an electrical permit be obtained for the installation of roof-mounted solar panels to ensure they conform to the applicable building and safety codes."
Mitchell explained, "based on the number of permits issued, there are fewer than a dozen roof-mounted solar arrays in Coalhurst. However, due to the number of calls received on this matter from potential applicants over the past month, it is expected that there will be more applications coming forward (soon)."
"The Town became aware that there was a company going door-to-door throughout Coalhurst trying to sell their roof-mounted solar installations," Mitchell continued. "As this company did not appear to be local, and therefore perhaps unaware of the Town's permitting process, the Town issued an information statement regarding solar panels to inform its residents (who) wish to pursue having a roof-mounted solar array. Over the past month, the Town has received several calls from residents considering installing roof-mounted solar arrays." The Town of Coalhurst is currently completing a small solar project at its lagoon site.
Nationally, Natural Resources Canada (NRC) has grant money available for eligible applicants looking to retrofit their homes with renewable energy systems. The grants allow for "up to $600 for a home evaluation and expert advice so you can begin to plan your retrofits". They also offer "up to $5,000 total to help you make energy efficiency retrofits to your home," according to the government website.
The Municipal Climate Change Action Centre (MCCAC) is a partnership of Alberta Municipalities, Rural Municipalities of Alberta, and the Government of Alberta. They provide funding, technical assistance, and education for the expressed purpose of promoting "actions that lower energy costs, reduce greenhouse gas emissions, and improve climate resilience." They offer financing under their Clean Energy Improvement Program.
Even in a land with ample sunlight and roof space, there are only about 40,000 solar-powered homes in Canada. Incentives and assistance programs exist to help those who choose to make the transition to cleaner energy, however, as with anything, drastic changes are often delayed until the urgency and necessity for them becomes critical. As urgency grows and necessity intensifies, the transition to alternative forms of energy will likely become the new standard for living in cooperation with a changing environment.