Alberta aims to tackle backlog
Posted on March 9, 2021 by Sunny South News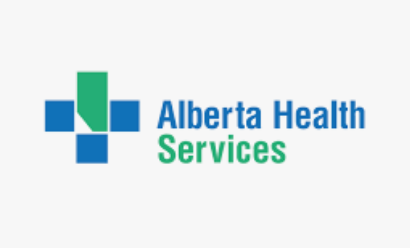 By Nikki Jamieson
Sunny South news
The Alberta government has an ambitious plan to eliminate the current surgery backlog.
In a recent media conference, Health Minister Tyler Shandro announced the government and its health partners are pursuing an ambitious plan to provide 55,000 more scheduled surgeries in the coming fiscal year starting on April 1, in addition to the normal pre-pandemic volume of 290,000 surgeries, that would eliminate the pandemic backlog of postponed surgeries, and move towards completing their goal of treating every patient within a clinically acceptable time.
Shandro noted before the pandemic started, the UCP government had promised better access to the publically-funded health care system.
"We said every Albertan should get their surgery within what doctor's called clinically acceptable lengths of time. Doctors have agreed on what the target should be, but no province has ever kept them, not for all patients," said Shandro. "I am here today to say we are sticking with that promise, that every Albertan will get their surgery within the agreed target by 2023."
Acknowledging it was a huge challenge made bigger by the pandemic, Shandro said even as AHS had to make changes to deal with COVID-19, AHS pressed ahead and worked in partnerships with Covenant Health and chartered surgical facilities in order to minimize delays for patients and the backlog of postponed surgeries. Additionally, in December 2020, chartered surgical facilities had began to ramp-up their surgical activity, particularly for cataract surgeries, which have the largest waitlists. In December 2020, partners performed 40 per cent more cataract surgeries.
In the 2021 Budget, this initiative received $1.25 billion from the province's COVID-19 contingency, along with $120 million from the Alberta Surgical Initiative, and this should eliminate the pandemic backlog of 36,000 surgeries by the end of the year.
"We recognize surgical wait time has been top of mind, of significant concern of Albertans, more so as we respond to the ongoing pandemic," said Dr. Francois Belanger, vice-president of quality and chief medical officer of Alberta Health Services. "Contracting with chartered surgical facilities, our goal is to improve surgical wait times to improve access to service."
As work begins under contracts with AHS starting this spring, about 90,000 surgeries will be completed each year by 2023, up from the more than 40,000 surgeries currently performed in a year. AHS will be issuing requests for proposals for additional capacity for ophthalmology and orthopedic surgical services in March and May.
More surgeries are also being performed at five hospital sites dedicated to surgical patients, so they don't face postponements – while space and resources are reserved for COVID-19 patients. AHS and Covenant Health have specialized hospitals in Edson, Innisfail, Peace River and Banff, along with the Royal Alexandra Hospital in Edmonton, focused on surgeries and have increased their capacity by keeping operating rooms open into evenings and weekends – while continuing to provide quality and safe care, including for those with COVID-19.
"By allowing these five sites to focus on scheduled surgeries right now, we're reducing future postponements and decreasing the impact COVID might have on patients," said Shandro. "We know this may be hard on some families and patients, to consider going to another community for surgery, but we ask for your patience, we ask for your understanding. We don't want another spring slowdown, where we have to postpone more scheduled surgeries, leading to delays in care for thousands of Albertans.
"We're committed to a publicly-funded health care system, built around the needs of Albertans and their families, starting with the shorter wait times."
The province had reduced the surgical wait-list from about 77,000 in spring 2020 to about 74,200 patients currently, with a clear plan forward from the Alberta Surgical Initiative. The initiative aims to strengthen the surgical system from when patients seek advice from their family doctor to when they are referred to a specialist and through their surgery and rehabilitation.