Holy Spirit Catholic School Division projecting decreased enrolment in next decade
Posted on February 9, 2023 by Sunny South News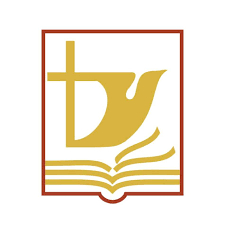 By Erika Mathieu
Sunny South News
The Holy Spirit Catholic School Division (HSCSD) board heard enrolment projections for 2023-2032 during the Jan. 25 board meeting.
Secretary treasurer for the board, Lisa Palmarin, presented a complete Enrolment Projections Report from now until 2032. The report noted the impact COVID-19 has had on predicting enrolment numbers since 2021 for both short and long-term projections.
The report indicated assumptions made in the projections resulted in, "no significant change" to enrolment for 2023. The demographic breakdown projected no change to early learners up to grade 6 (EL-6) enrolments in 2023 compared to 2022, with 10 more students enrolling to grades 7-9 over last year's numbers. The report placed enrolment figures of grades 10-12 down 15 students compared to 2022.
However, the report outlined "modest" decreases to enrolment numbers, including early learning, in the coming decade particularly with respect to EL-6 students. As outlined in the report,  HSCSD expects to see 170 less EL-6 students enrolled in 2032 than 2022. Enrolment of students in grades 7-9 is expected to decrease by 30, while enrolment for grades 10-12 is projected to increase by 65 students in 2032 over 2022.
Supported existing trends, the report indicated, "historic changes in the number of births are an important factor impacting past, present, and future enrolments." The division has seen the number of births, relative to women within HSCSD, trending lower over the past five years indicating a decrease of an average of 54 fewer births per year.
According to the report, "The children currently enrolled in grades EL-12 were born between 2005 and 2018, during which time the number of births per year averaged 1916. Over the last three years, the births have averaged 1875 per year, a decrease of 41. Although trending lower, the assumption made in this projection reflects the 2020 value of 1854 and includes a neutral trend."
Projections took into consideration the net impact of student's movement in and out of the Division, citing this as a "major factor impacting enrolment projections."
"Starting in 2025, the assumptions that have been made result in 180 additional children per year, similar to the four-year average."
The report also accounted for the "capture rate" placing the average decrease of the capture rate at -0.2 per cent per year over the past five years, in any division school. The data presented shows HSCSD's capture rate this year at 17.9 per cent, compared to 18.5 per cent in 2019, 18.2 per cent in 2020 and 17.8 per cent in 2021.
"To put this in perspective, a change of 0.2 per cent in the capture rate represents about 50 students," the report reads. The board heard the report and accepted it as information.
Detailed breakdowns of capture data and enrolment projections can be accessed online at  https://www.holyspirit.ab.ca/board_administration/board_of_trustees/board_meetings in the agenda packet for the Jan. 25 meeting.